Homeowners Insurance
We provide coverage for most types of homes. We also can coordinate your entire insurance program to include your home, business, and other property.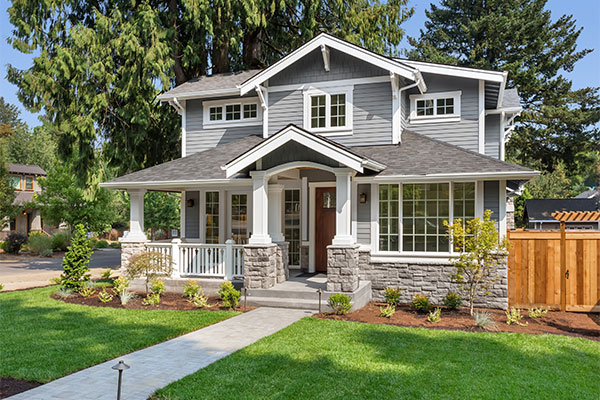 Coverage
Liability
Liability covers you against lawsuits for bodily injury or property damage that you or family members cause to other people. It also pays for damage caused by your pets. So, if your son, daughter, or dog accidentally ruins your neighbor's expensive rug, you are covered. However, if they destroy your rug, you are not covered.
Personal Belongings
Your furniture, clothes, sports equipment, and other personal items are covered if they are stolen or destroyed by fire, hurricane, or other insured disaster. Most companies provide coverage for 50% to 70% of the amount of insurance you have on the structure of your home. So if you have $100,000 worth of insurance on the structure of your home, you would have between $50,000 to $70,000 worth of coverage for your belongings. The best way to determine if this is enough coverage is to conduct a home inventory.
Special Property
The typical homeowners policy offers plenty of coverage for personal property, usually offering a limit equal to half of the amount reserved for the residence (ex. your home is covered for $150,000, so your contents and furnishings are covered for $75,000). While this is generous coverage, it doesn't extend to all types of property for all causes of loss. Certain types of property, because of its high value and liquidity, is far more vulnerable to loss either easily destroyed, easily stolen or both.
Structure of your House
This part of your policy pays to repair or rebuild your home if it is damaged or destroyed by fire, hurricane, hail, lightning, or other disaster listed in your policy. It will not pay for damage caused by a flood, earthquake, or routine wear and tear. When purchasing coverage for the structure of your home, it is important to buy enough to rebuild your home.
Am I covered if a neighbor slips and sues?
The liability portion of your homeowner policy was designed for just this situation. Your insurance policy provides for payment of medical expenses and for the legal costs of defending you against a claim. Be sure to read your policy for complete details.
My child is away at college. Does my homeowners policy cover possessions he took for theft and damage?
Yes. Personal property normally located at your residence but which is at another location is typically covered. Check with your agent for the specific amount of coverage. Electronic equipment taken to college can quickly exceed the standard coverage you may have.
Get a Quote
If you are interested in our Homeowners Insurance, give us a call or email us today!